Grand Charity Auction
Kira Supplies are proud to be involved in the 24 hour Grand Charity Auction at Westfield derby on the 28th of this month (November 2013).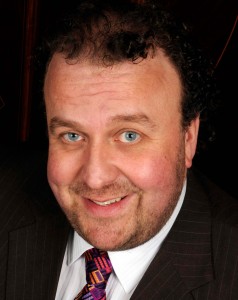 Renowned TV personality, expert auctioneer and owner of Bamford's Limited, James Lewis, will attempt to become the first auctioneer to conduct a non-stop solo auction for 24 hours. The auction lots are all being donated (almost 2000 to date), with the sale proceeds being distributed amongst 10 charities either based in, or with strong ties to, the county of Derbyshire, England. The auction will be staged in the Westfield Centre in Derby city centre. For more information on the event itself, click here. For star lots, click here and for an overview of lots, click here.
James, who features in BBC shows Flog It! And Antiques Road Trip, is a patron of the Tiny Tim Trust (amongst others) and hit on the idea of attempting a Guinness World Record at the Trust's Christmas function last year as a way of raising the Trust's profile while securing much needed funds.
In order to qualify for a Guinness book of world records entry, D-Link and Kira Supplies are providing a time + date stamped recording of the event. D-Link have also generously donated a complete CCTV system to the auction other star lots include a new Vauxhall Corsa, PlayStation 4, hot air balloon trip and a child's electric car.
Please support this amazing event.